The vision for this project was to renovate the ground floor into commercial space for a cafe and the upper floors into two bespoke dwelling units.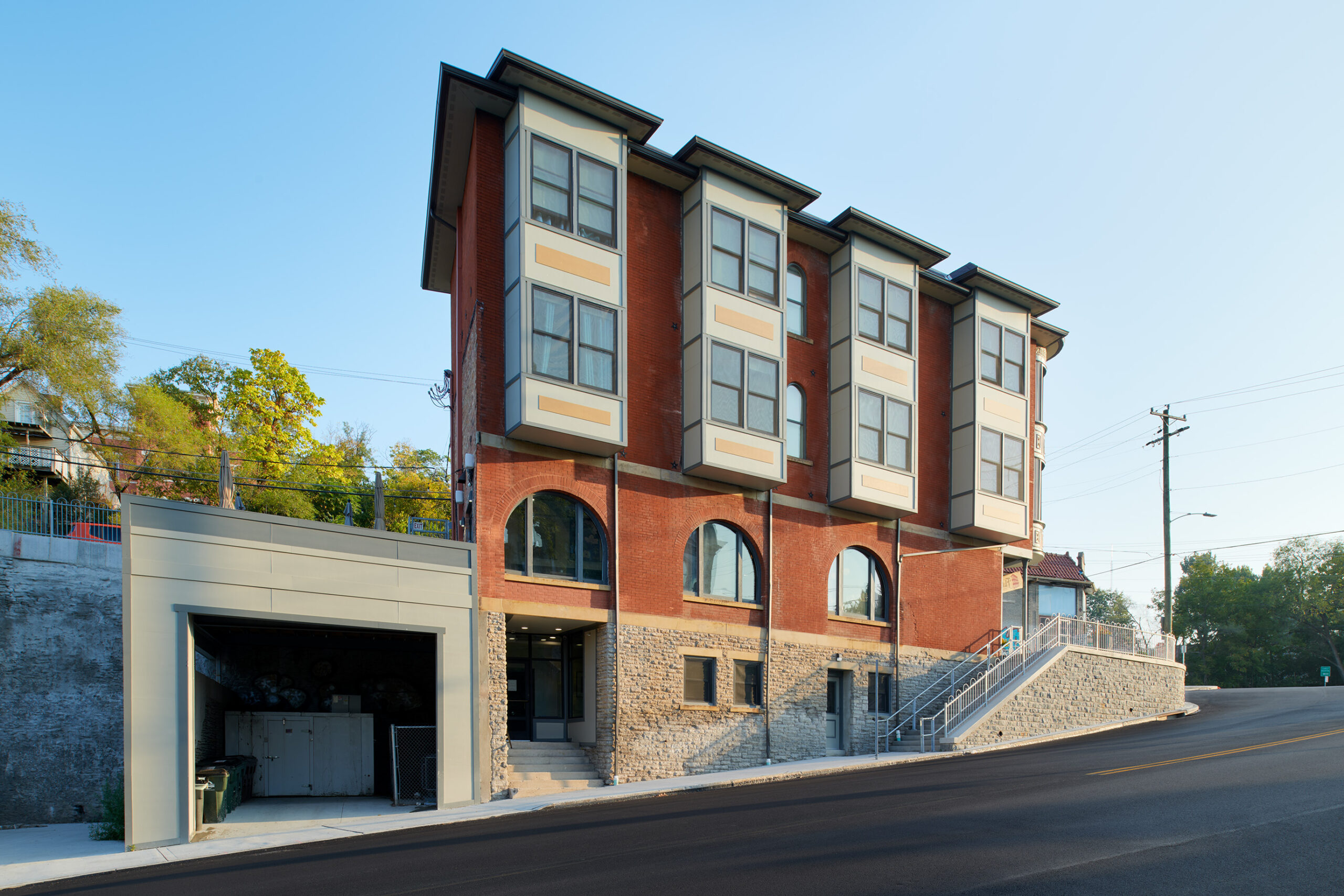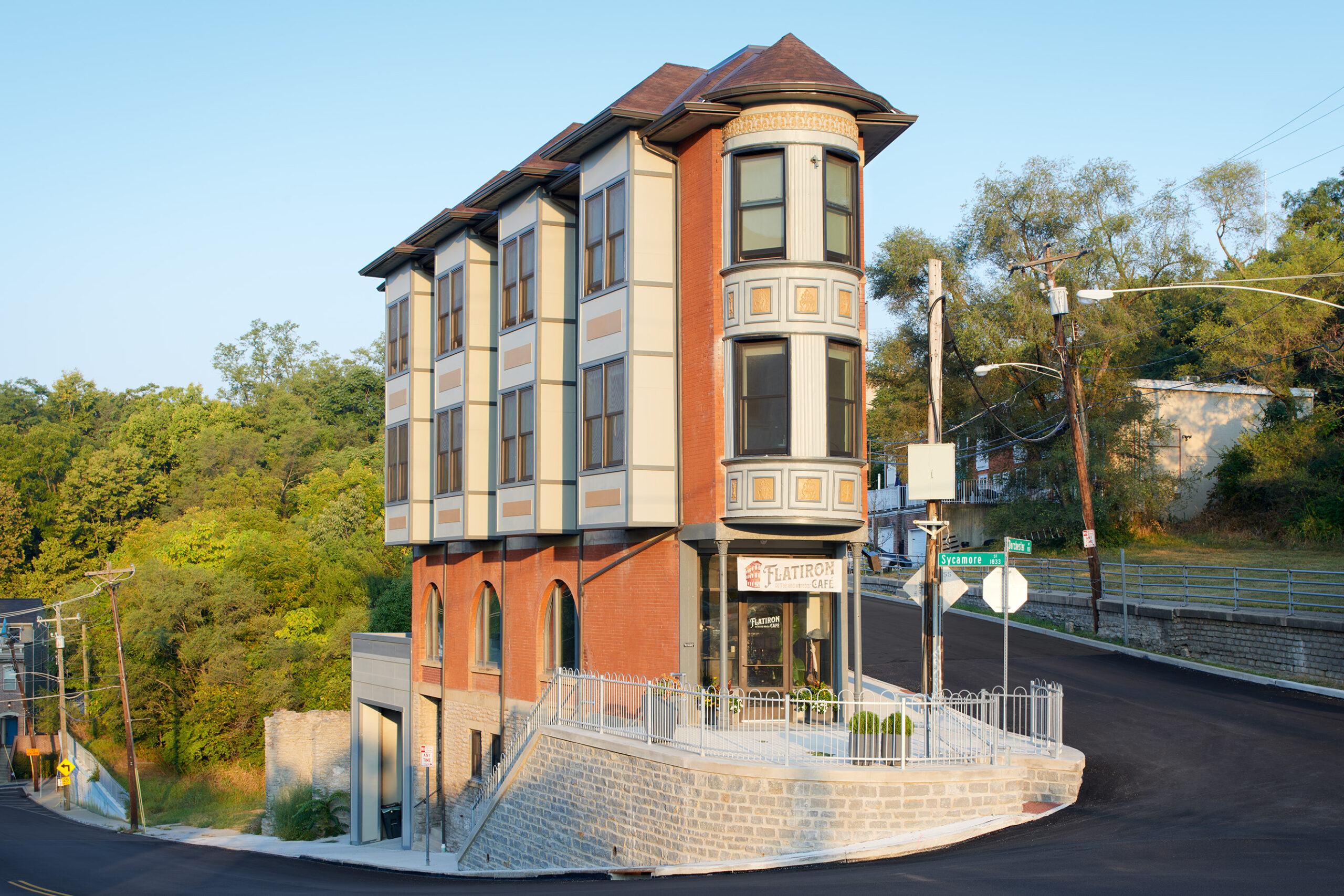 Although the Flatiron building remained intact, it was nearly gutted and in bad condition. The building was structurally stabilized in 2017 – 2018 after the Cincinnati Port Authority acquired it for the Land Bank. Federal and state Historic Tax Credits were sought and obtained to make this rehabilitation possible.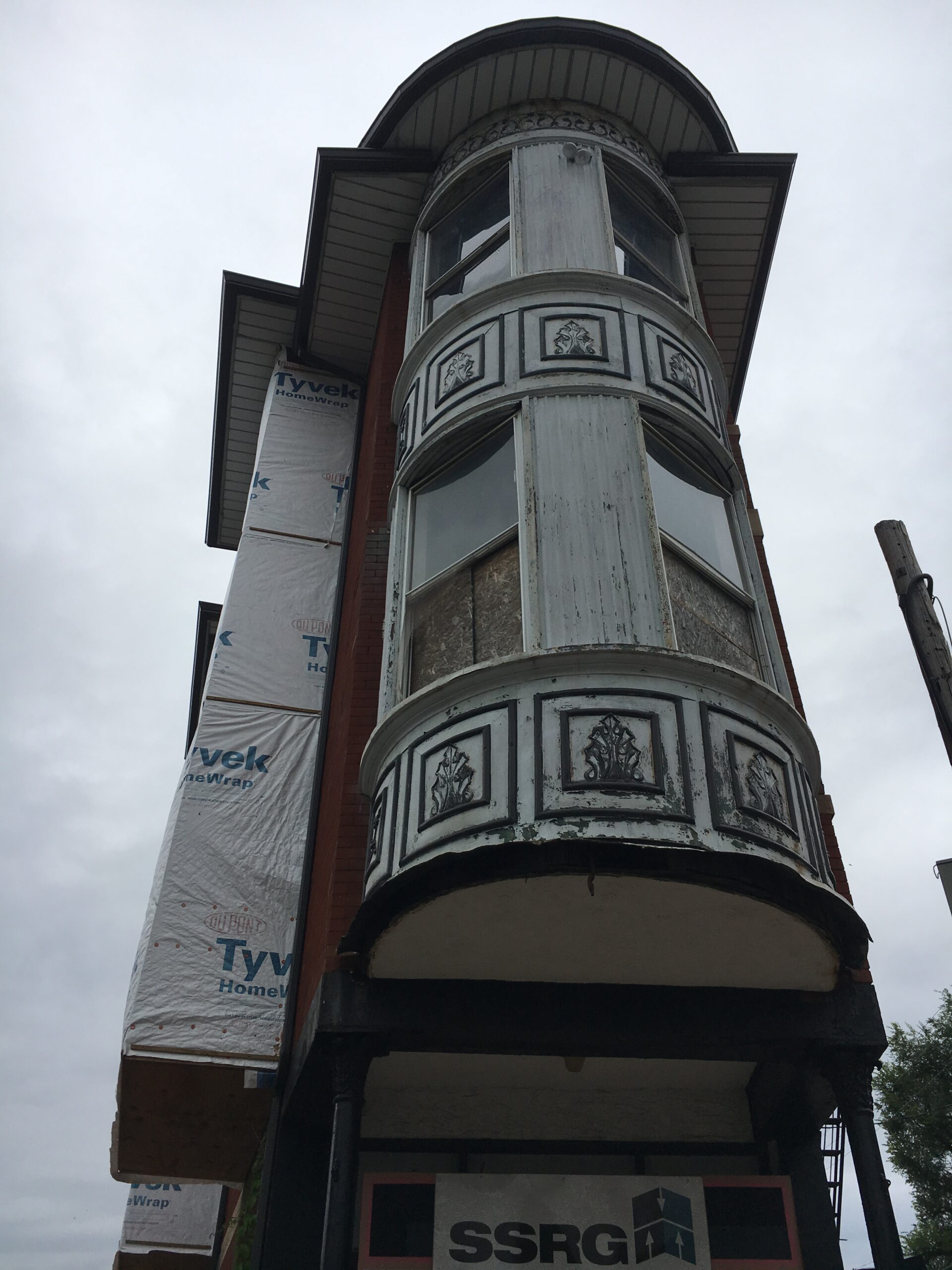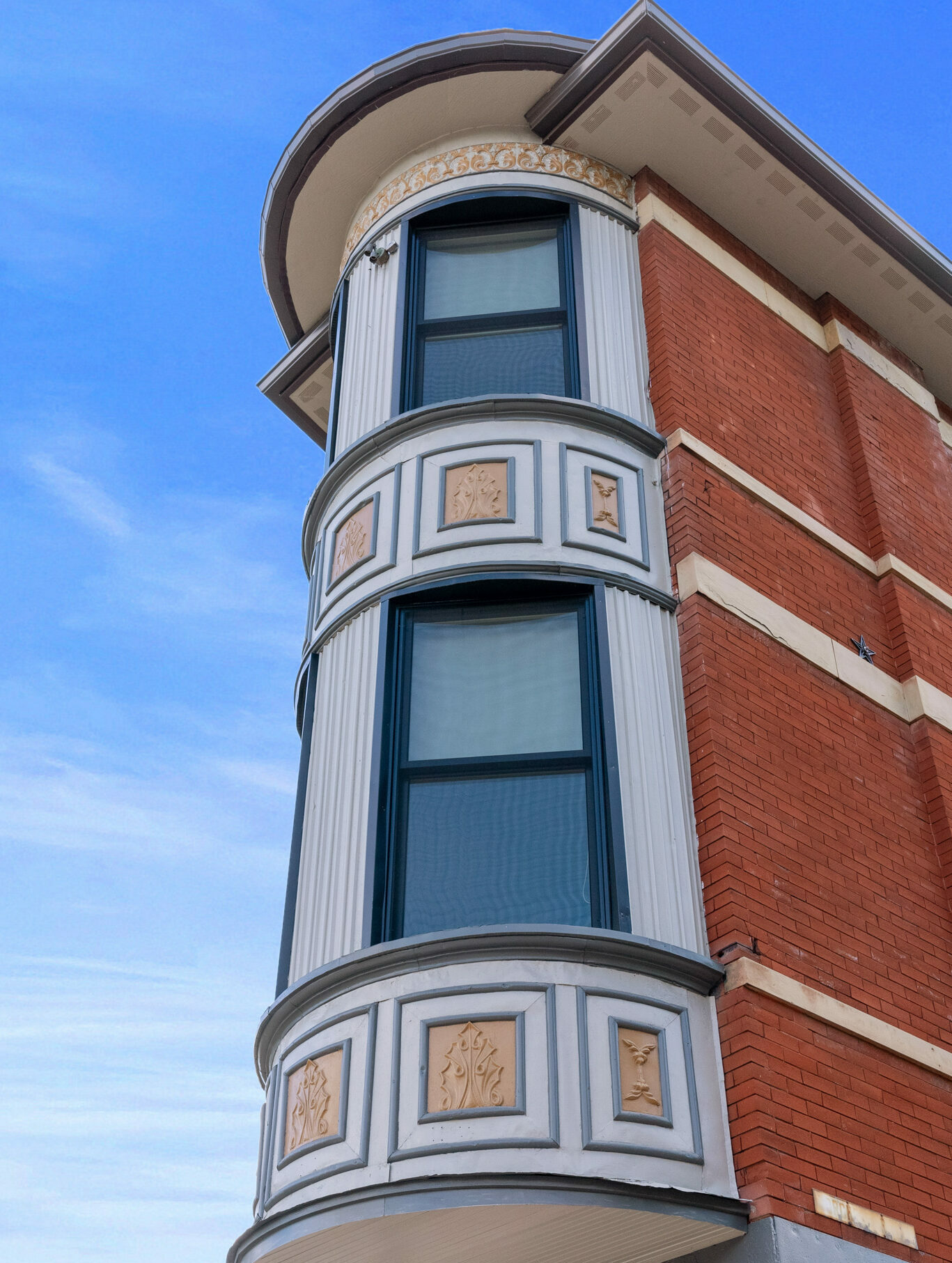 Newly installed, historically appropriate custom arched windows on the ground floor, rehabilitation of the oriel bay windows, new mechanical systems and exterior paint selections updated this unique Cincinnati structure, making it suitable for modern use.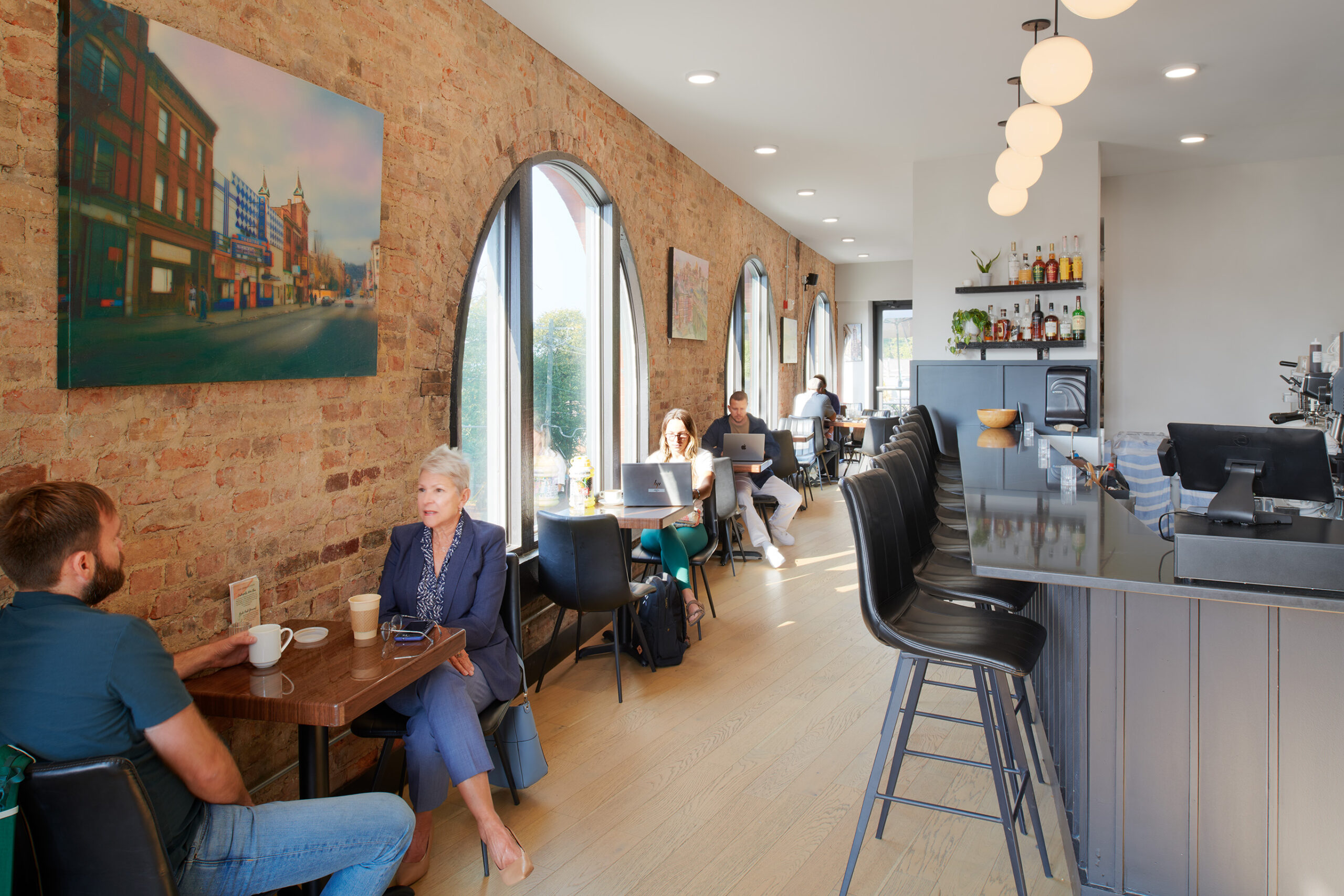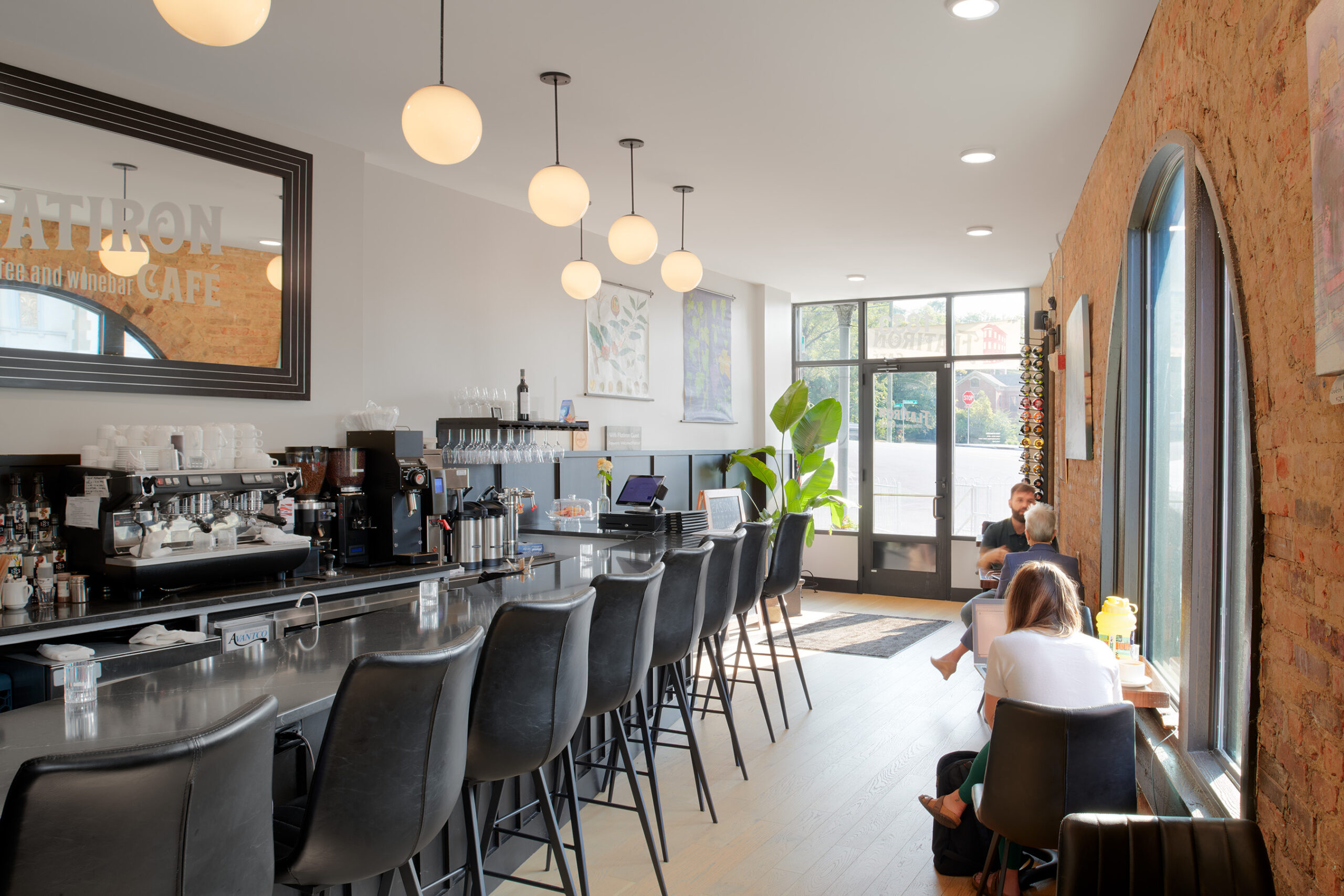 Originally a drugstore, the ground floor commercial space has been renovated into a cafe with a deck addition and amenity space at the rear of the building accessed through a new opening in the masonry wall.  Additional seating in the basement, reminiscent of a speakeasy, can be accessed from inside the cafe and from Sycamore Street.   
The upper floors have been transformed into modern, light filled dwelling units. Custom milled cabinetry and casework, new lighting, refinished hardwood floors and new windows framing views of Mt. Auburn give residents and guests a luxury stay experience in the heart of the city.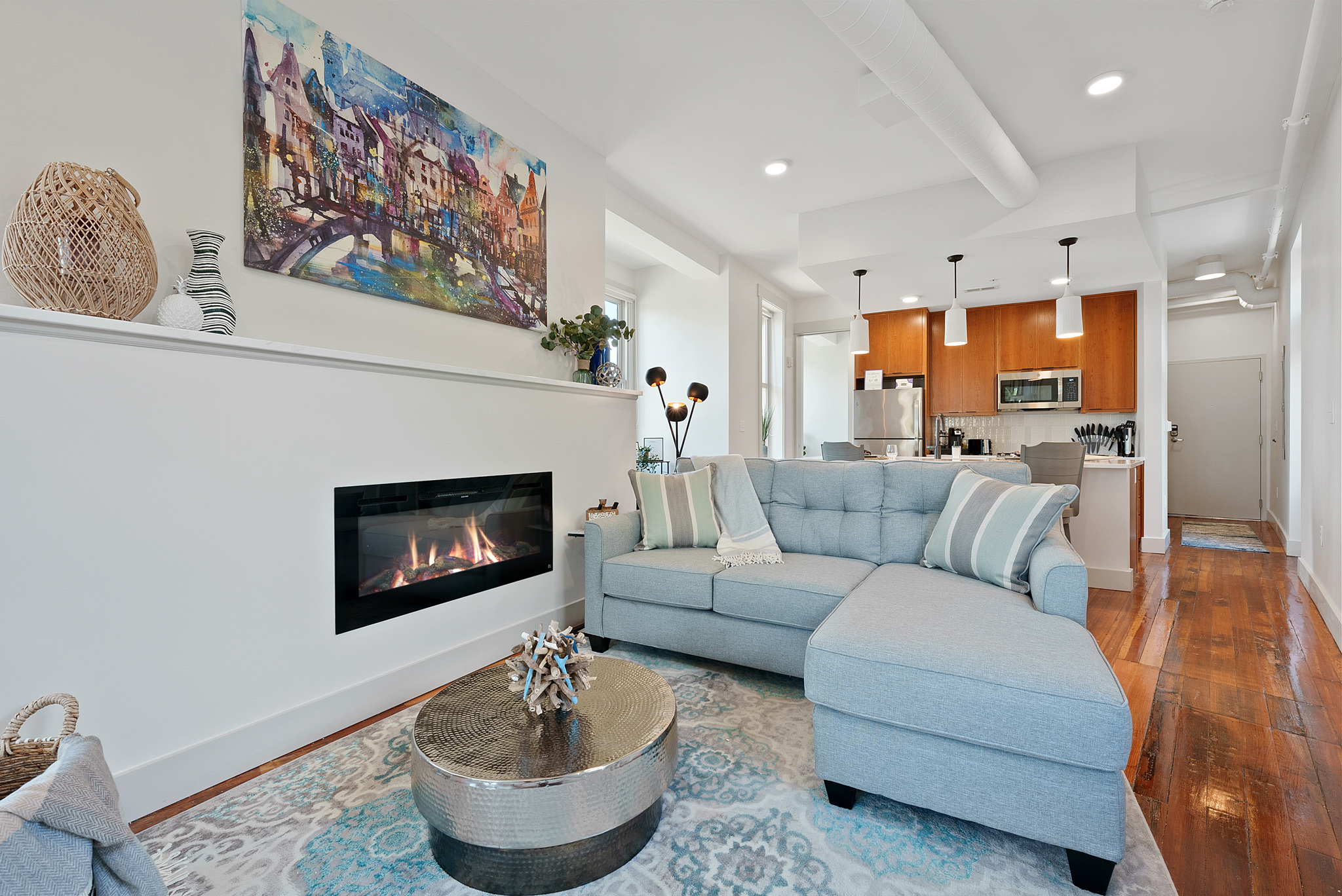 Photo Credit
Chris Von Holle (exteriors only)