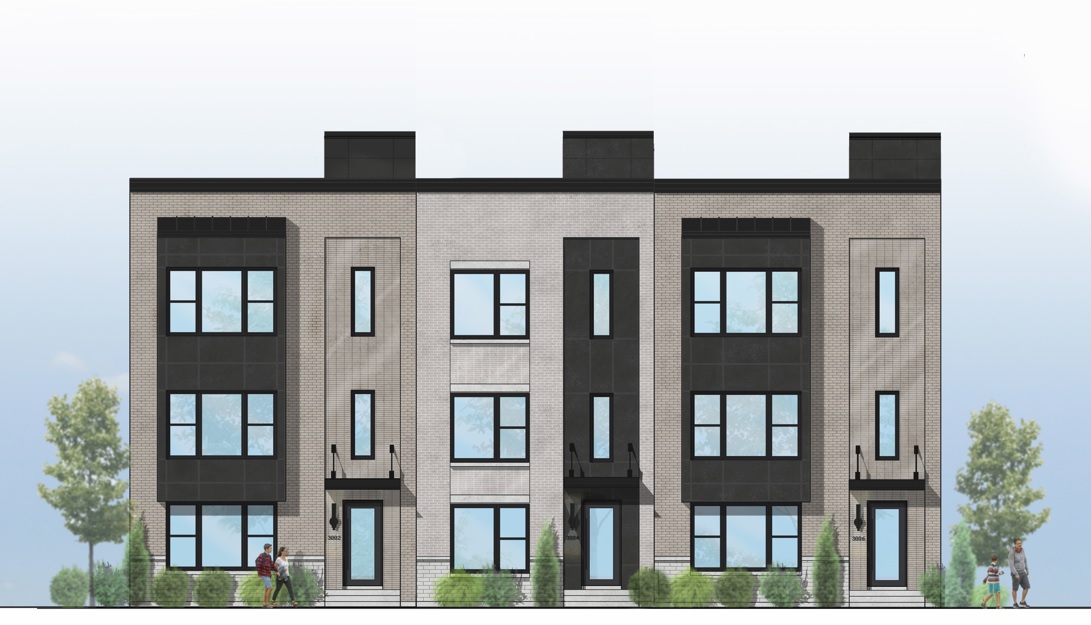 The attached townhome structure evokes typical building footprints of other historic residential architecture in the city. Brick with a neutral palette and cast stone foundations echo historic building materials while black metal detailing adds a contemporary feel to the design.
New Republic, in collaboration with our Client, worked with neighborhood stakeholders to gain approval for the design. The team worked with landscape architects and civil engineers to solve for hilly terrain that complicated site conditions.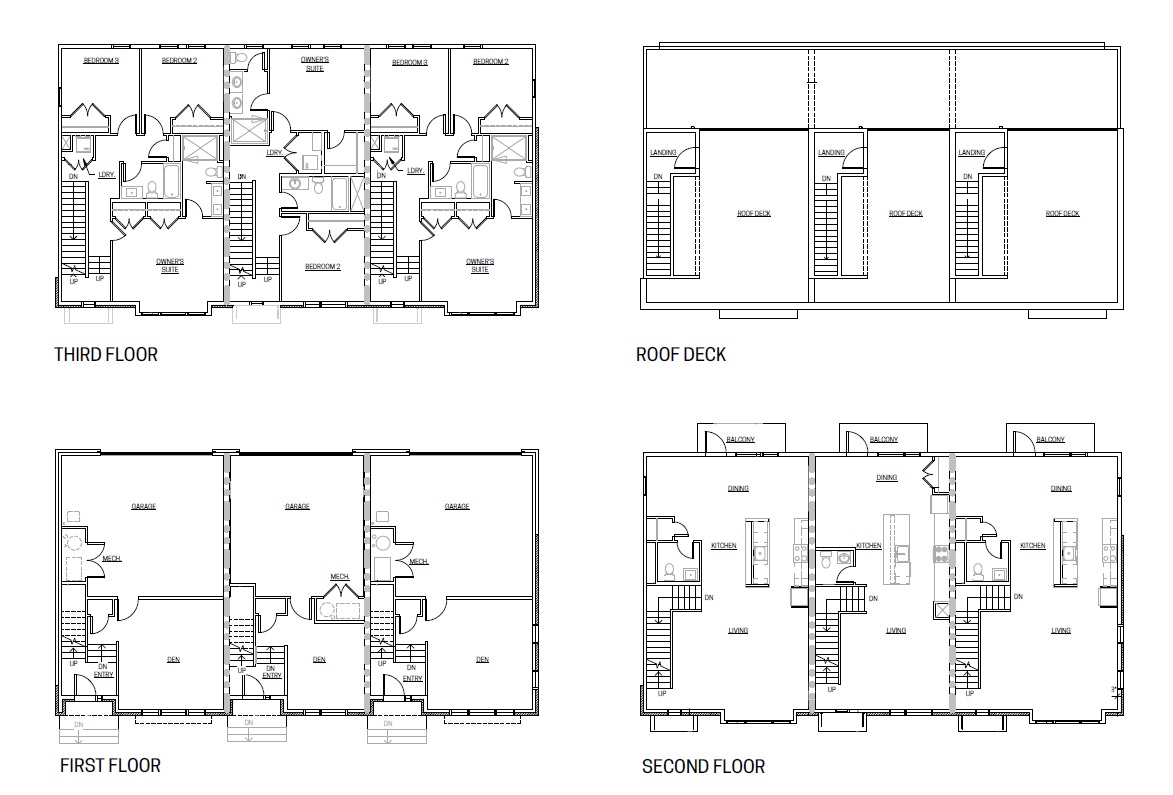 Roof terraces on some units provide outdoor living space with views of the surrounding neighborhood.
Everly at Woodburn was designed using Revit software and is seeking LEED Silver Certification.