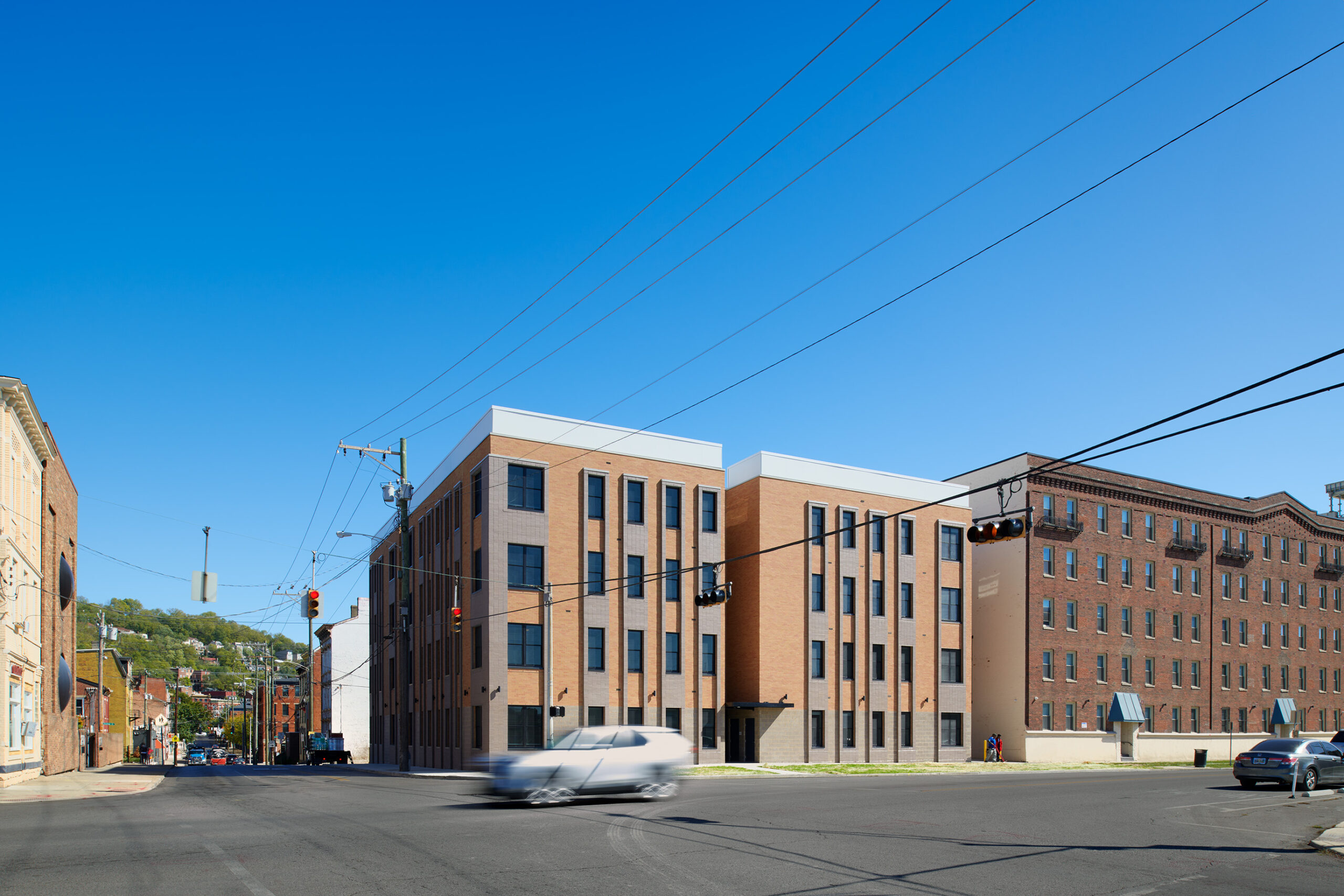 Part of a larger Affordable Housing project in the Findlay Market area, Griffon Apartments was designed with the intention to bring an elevated, contemporary feel to Affordable Housing while respecting the surrounding historic neighborhood.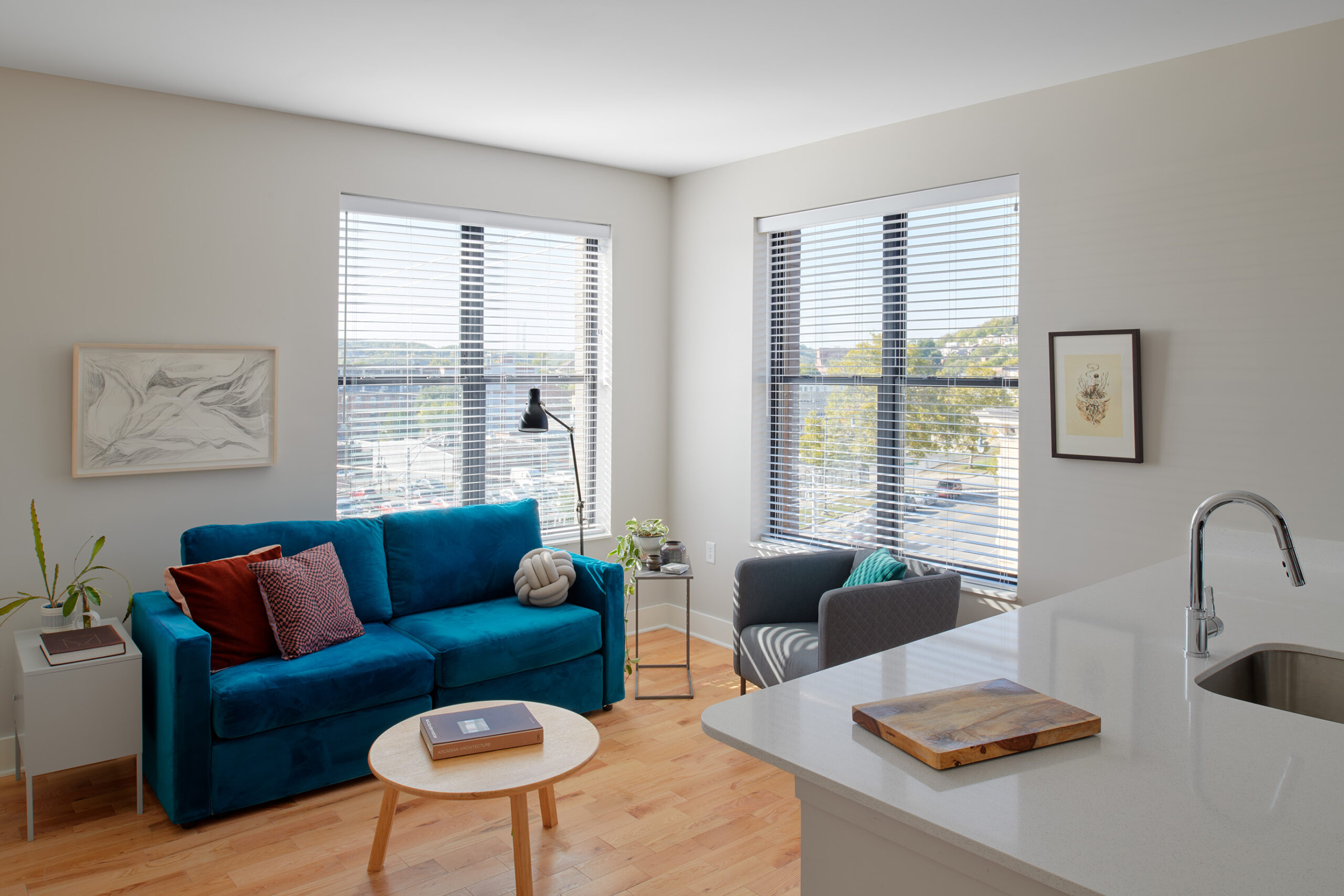 Market rate finishes such as quartz countertops, tile shower surrounds and hardwood floors give dwelling units a spacious, current feel.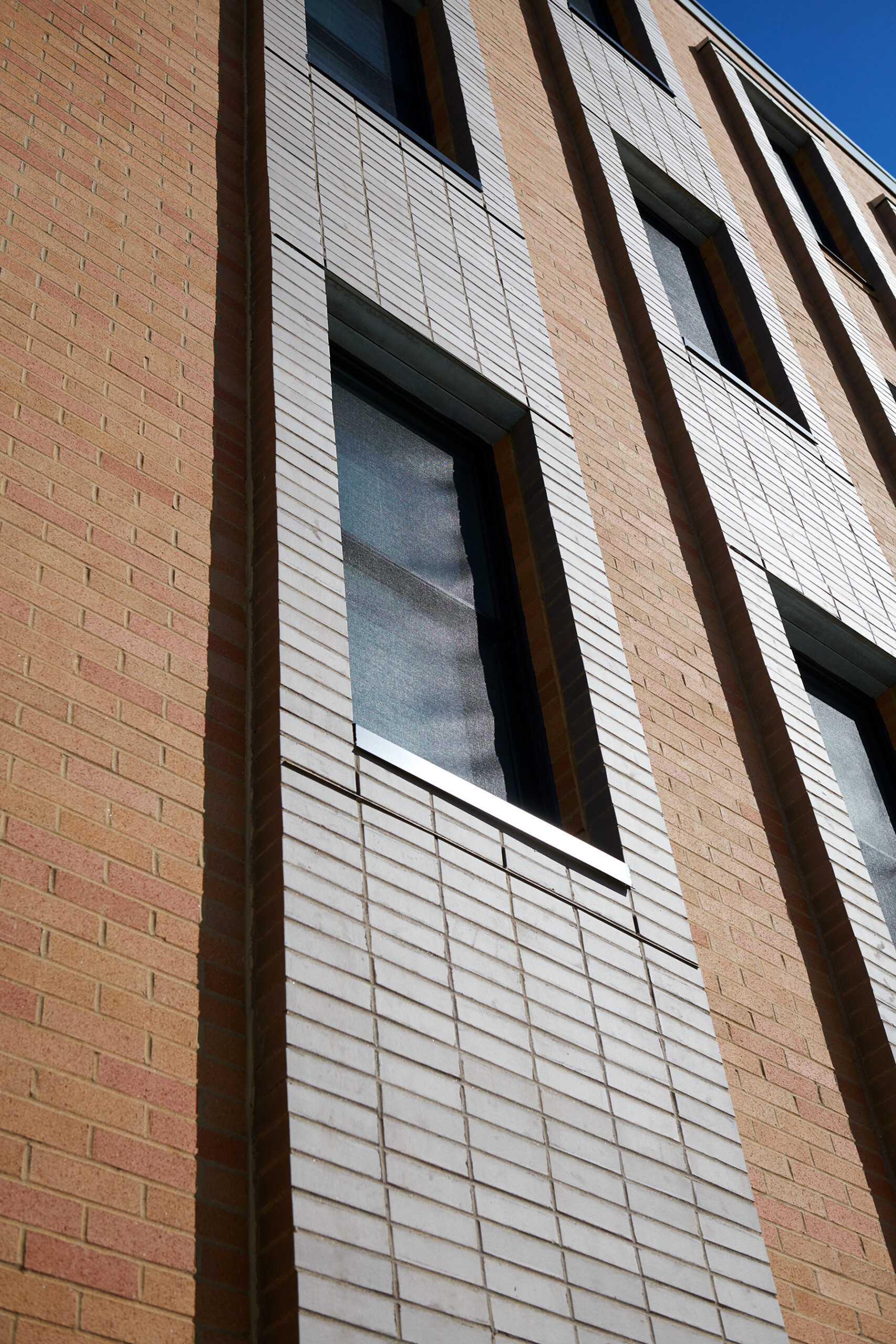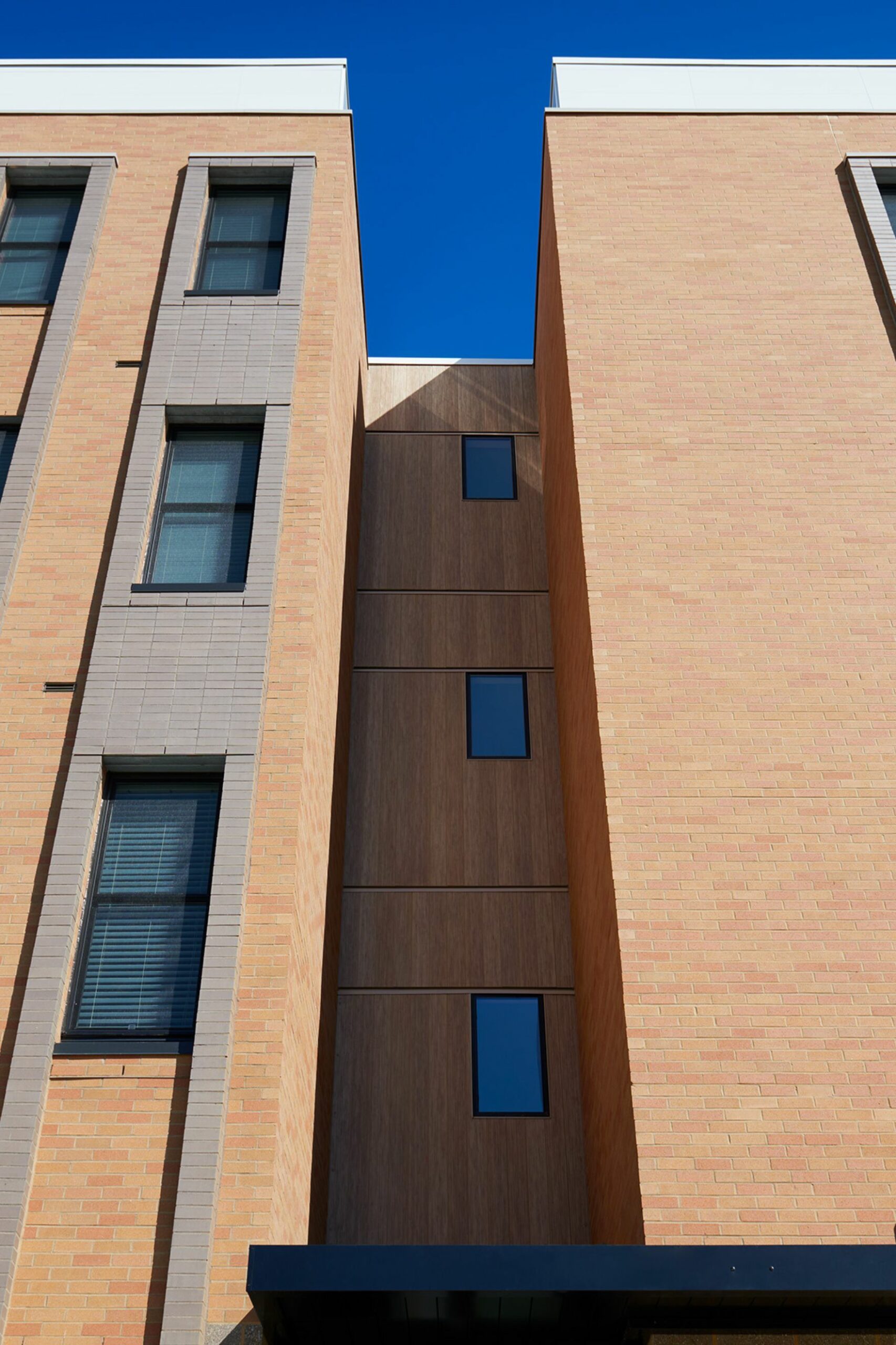 Historic district guidelines stipulate that new buildings in Over-the-Rhine must be majority masonry construction. The contemporary aesthetic of the brick pattern for Griffon Apartments is designed to emphasize verticality, create visual interest and compliment masonry on surrounding historic buildings.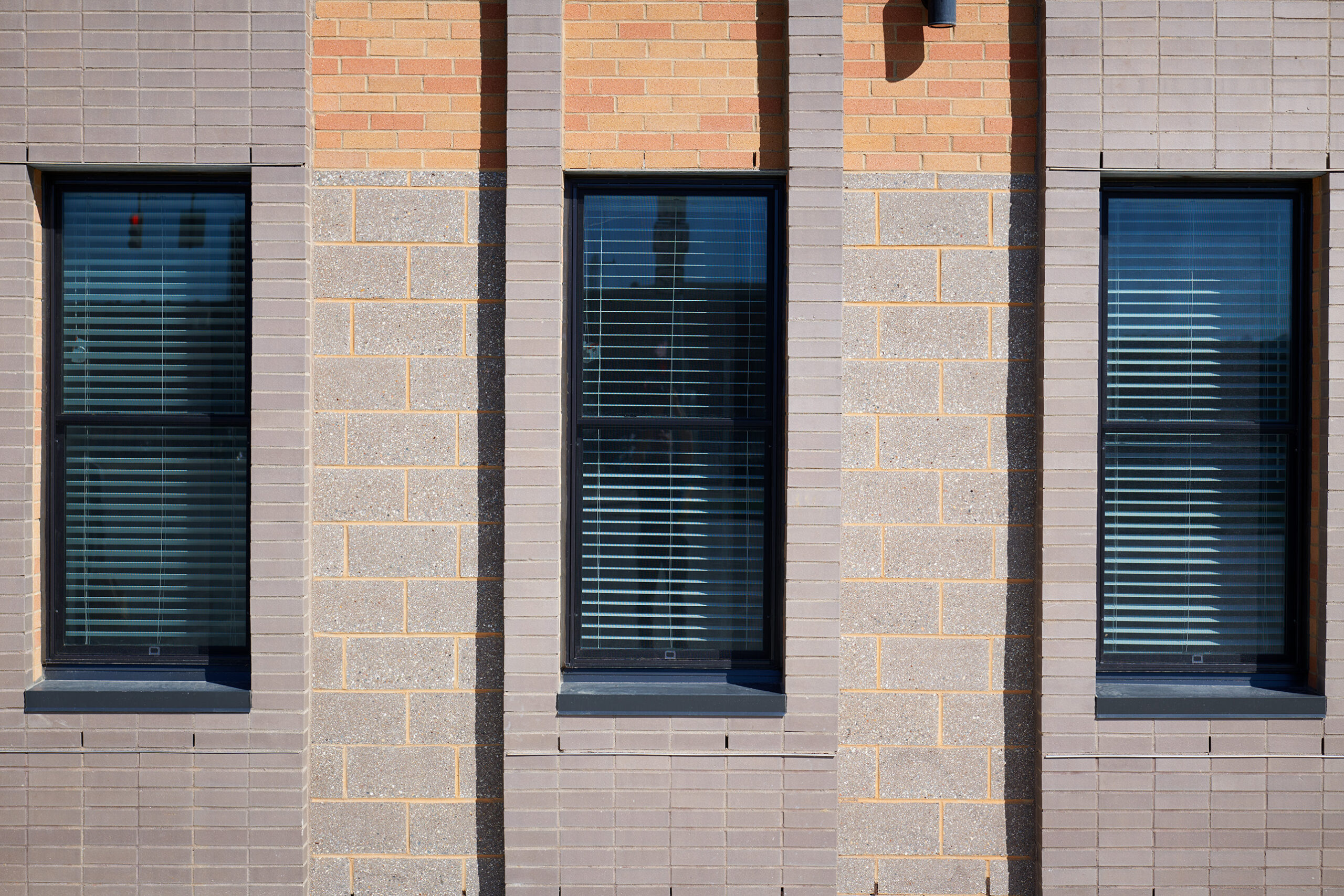 The site – located on the zero lot lines on all four sides – was constrained and required efficiency with spatial design. An interior light court enabled each bedroom to have windows while permitting the required number of units in the overall building. The light court also provides a way to allow more natural light into the corridors.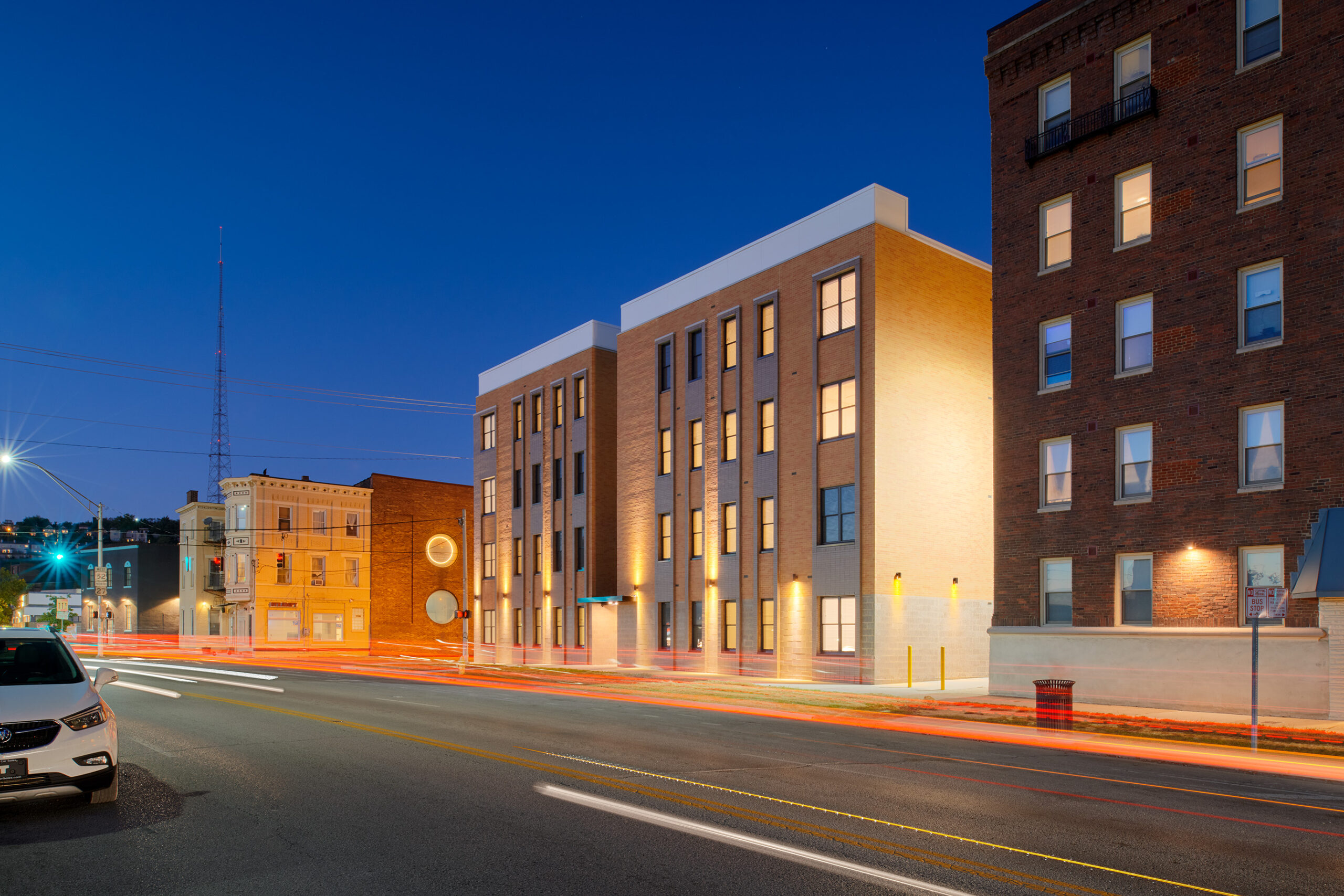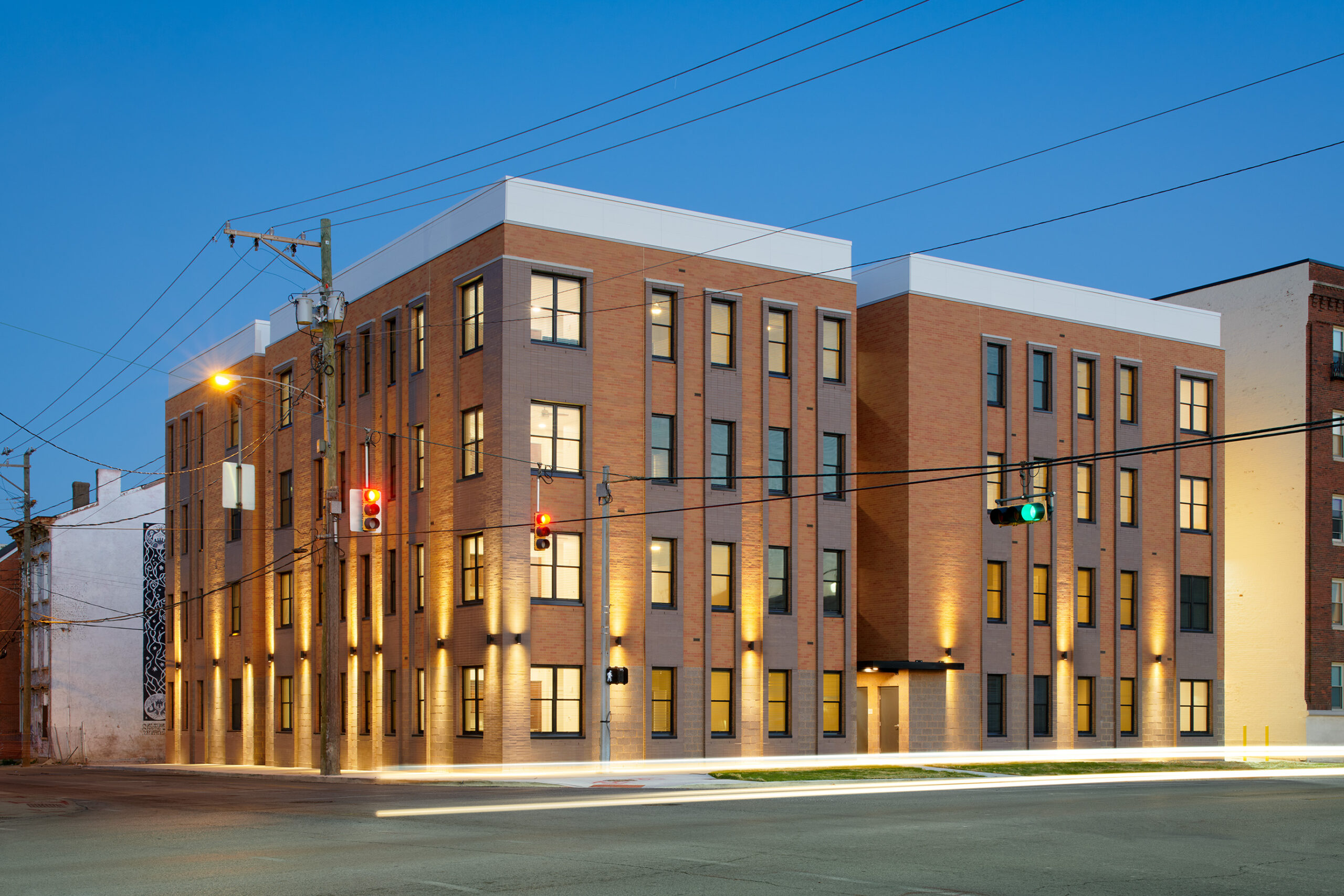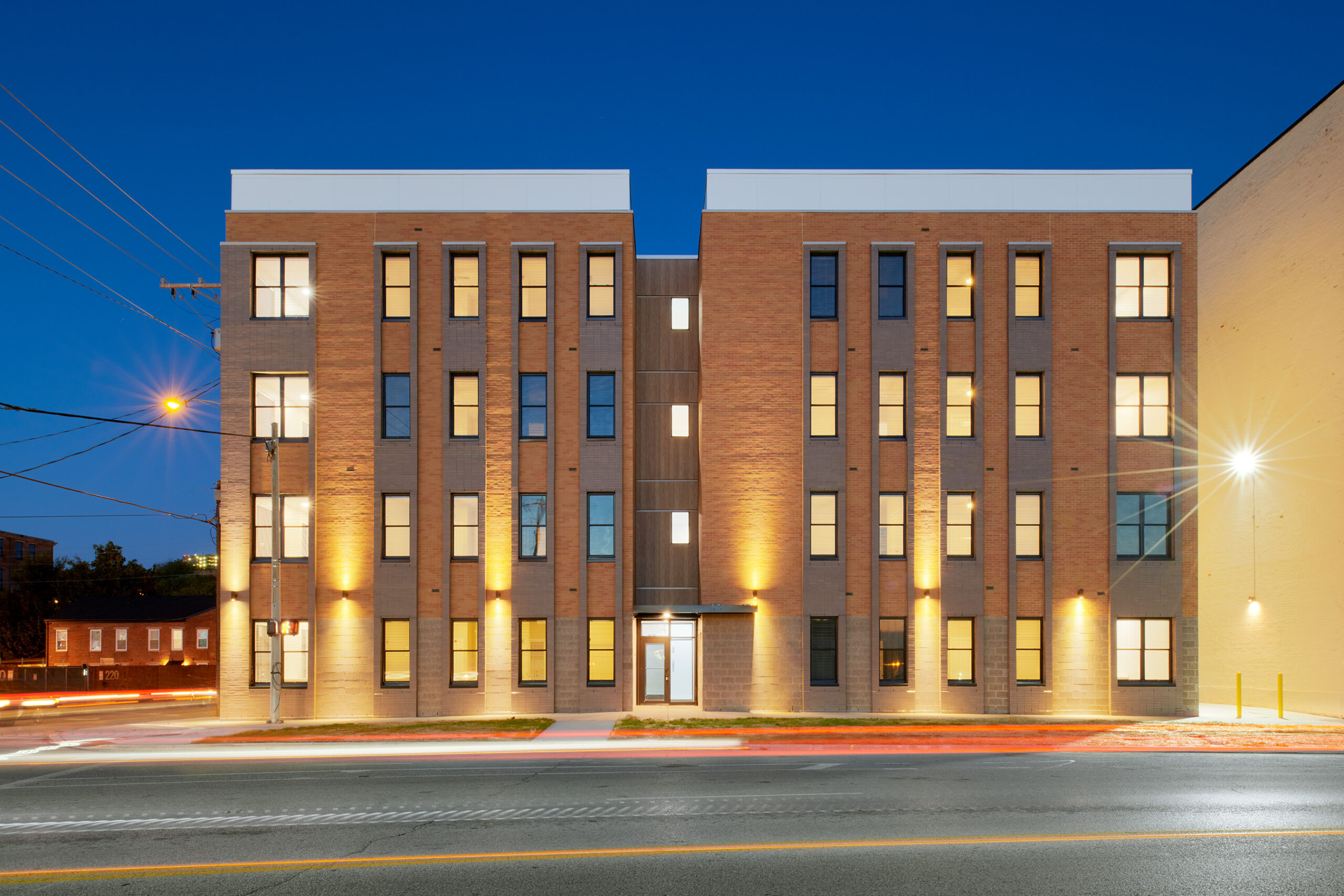 Photo Credit
Chris Von Holle