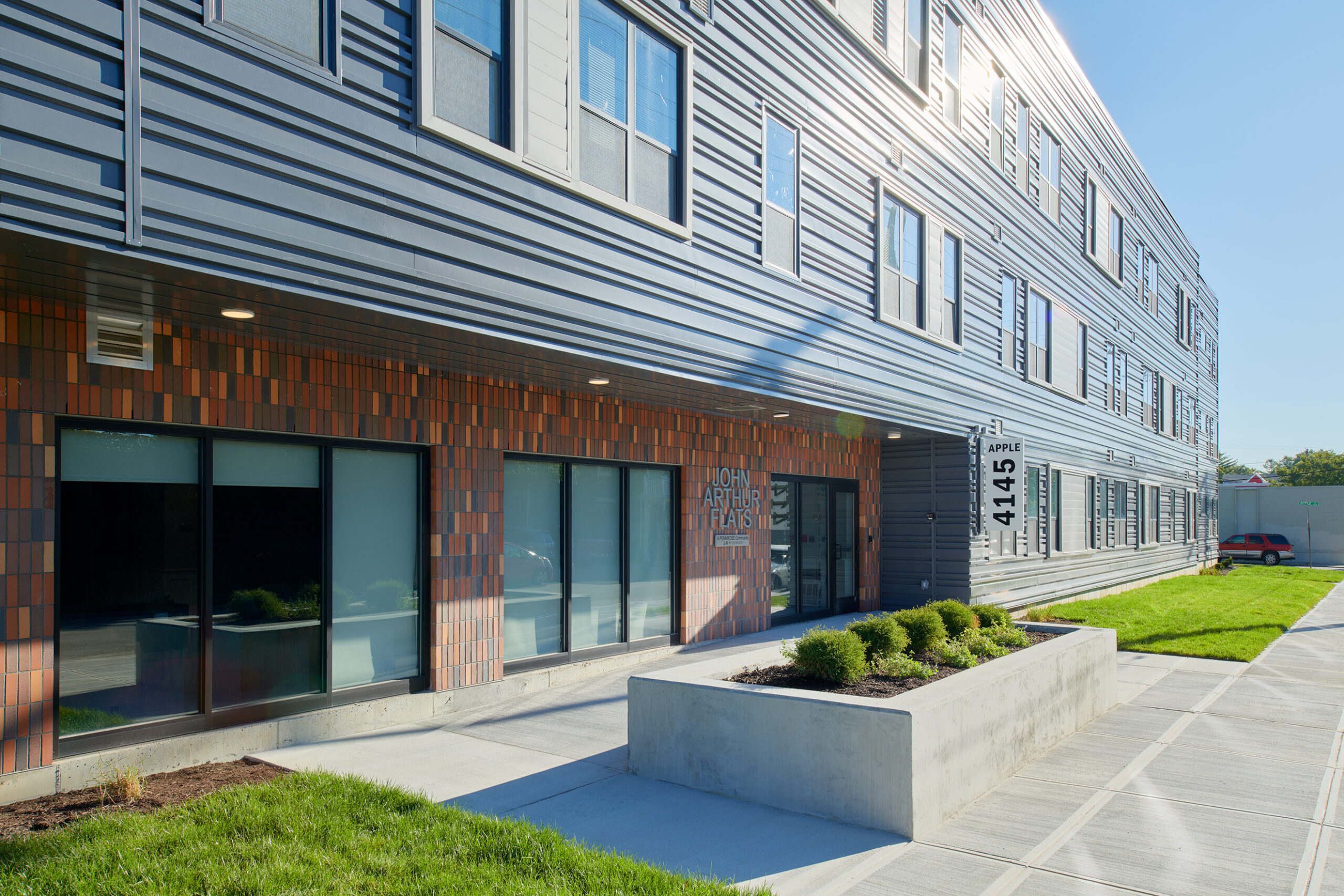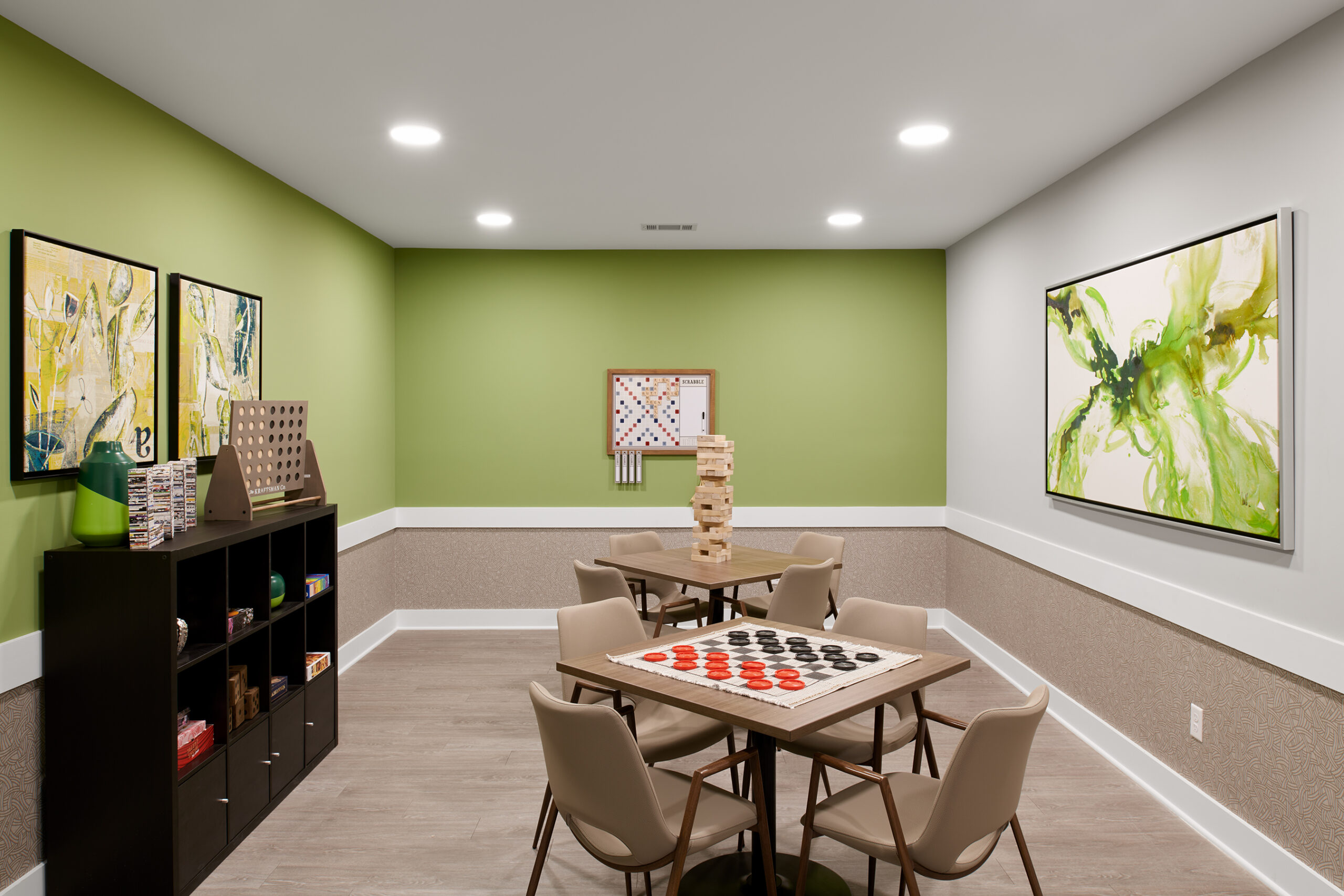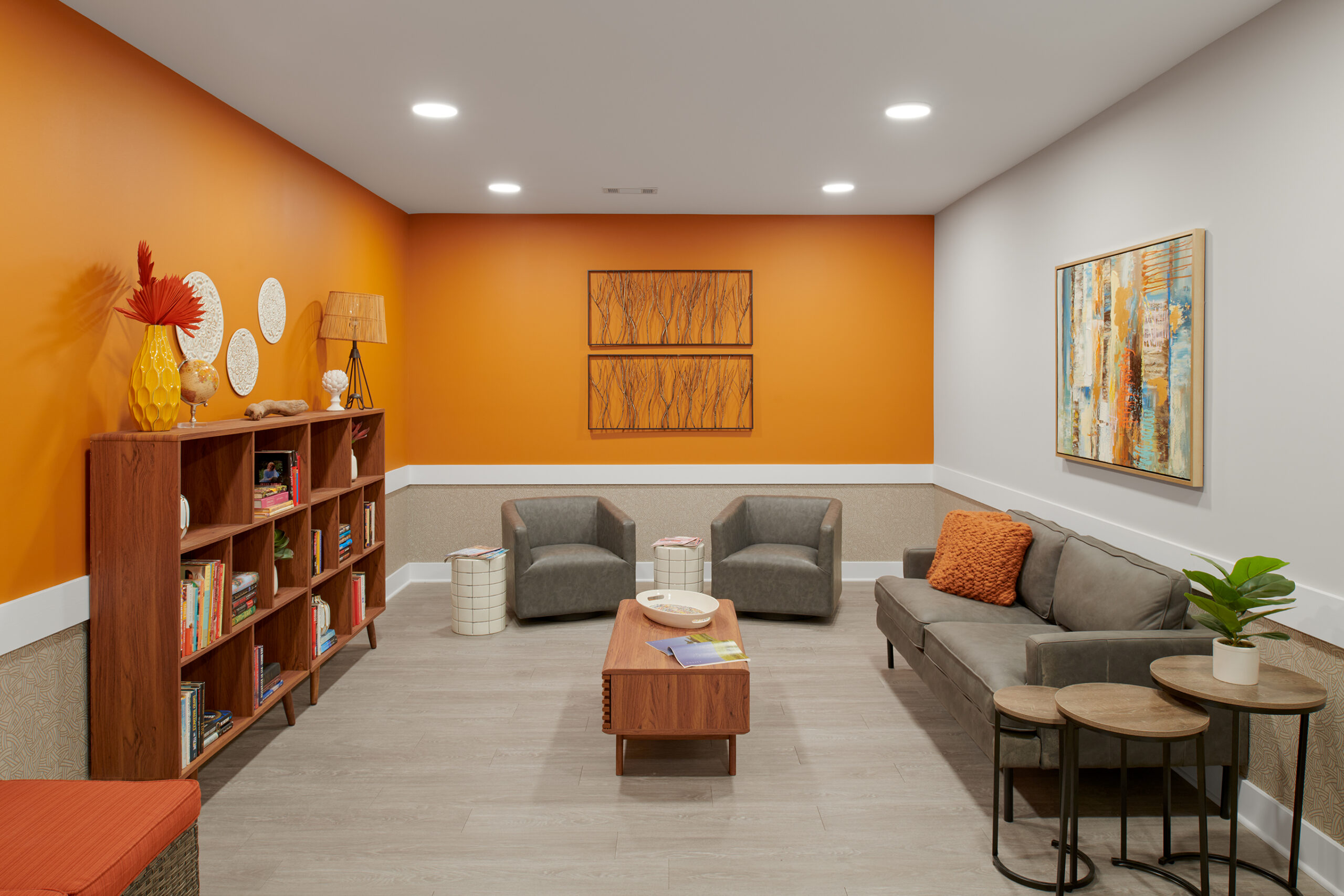 Local community partners, including the Council on Aging (COA), Caracole, and Churches Active in Northside (CAIN), collaborated to provide services to new residents and a small office suite near the community gathering room was dedicated to these program services. A Design Committee of 10 Northside residents was formed to participate in design reviews and facilitate the design presentations with the public.
Public Art and supporting local artists were important components of this project and local artists were commissioned to paint an interior mural in the community gathering space that has been dedicated in honor of Maureen Wood (Maureen Wood Community Room), a long-time Northside resident and LGBTQ neighborhood pioneer.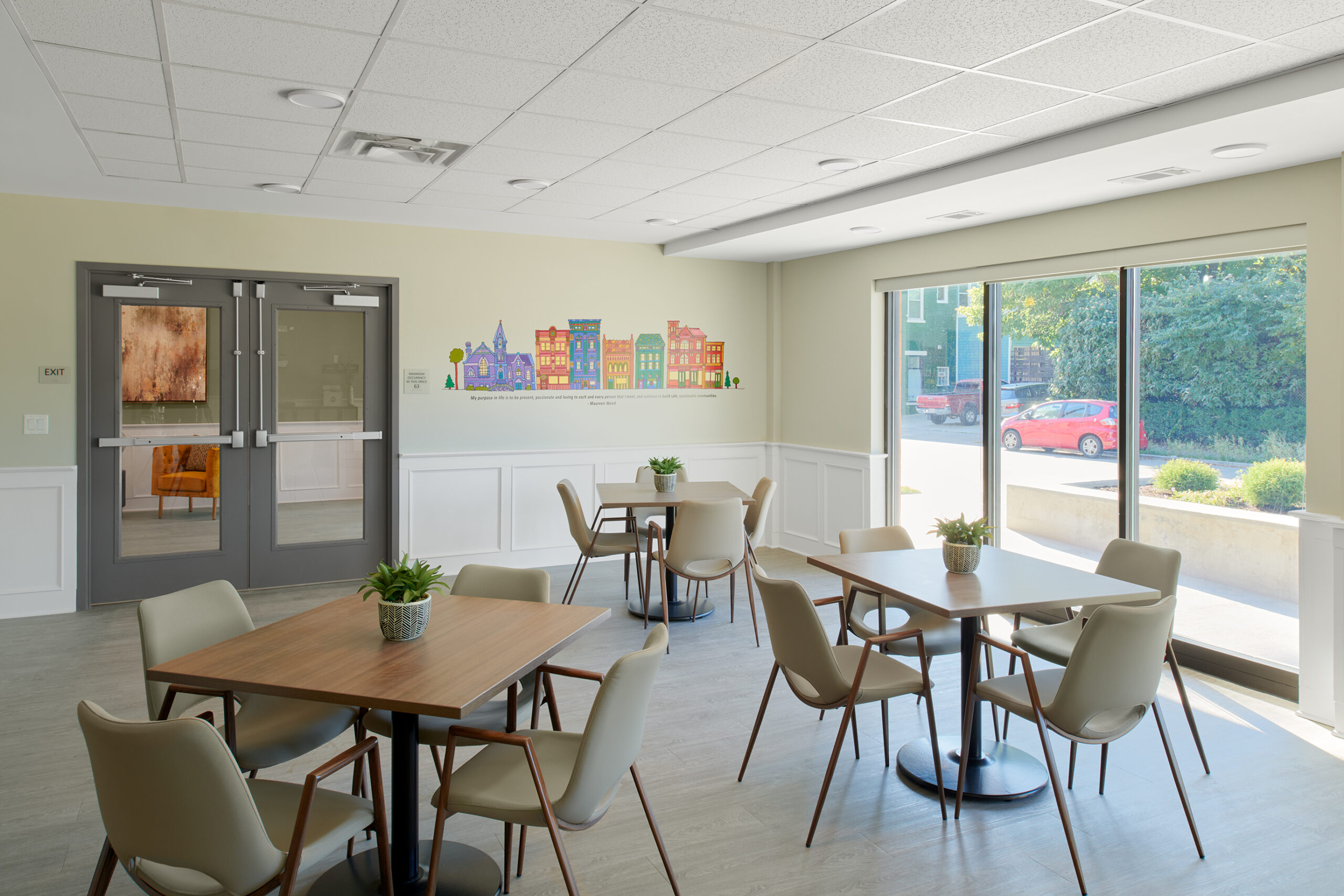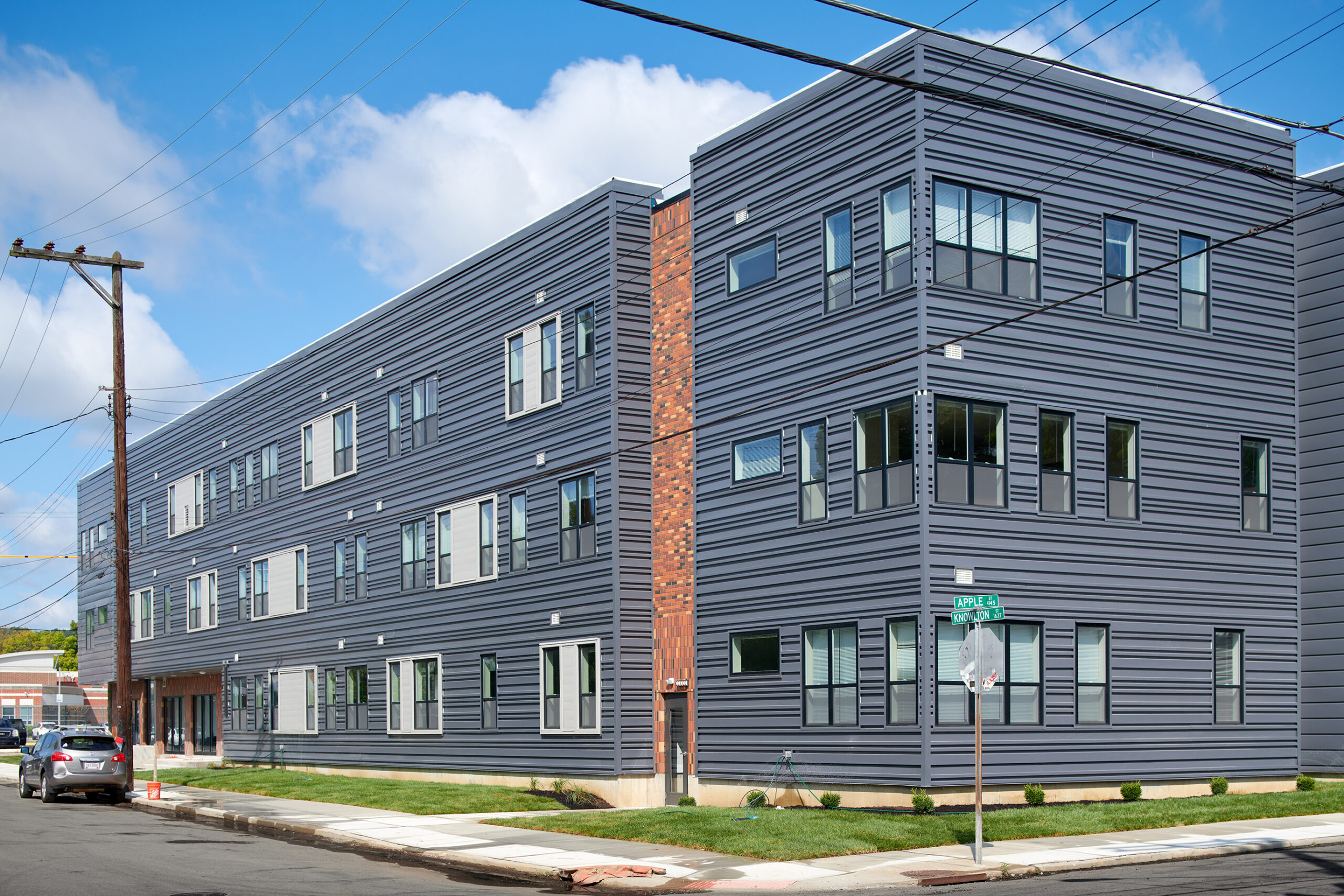 New Republic's design team focused on reinvigorating a vacant block of Northside while creating an inclusive, welcoming environment for Northside's aging population. The design team sought to exceed the region's status quo in senior housing by giving design details thorough consideration. Simplicity and clarity in form, palette and texture convey authenticity and acknowledge the historic Northside context without resorting to historic mimicry.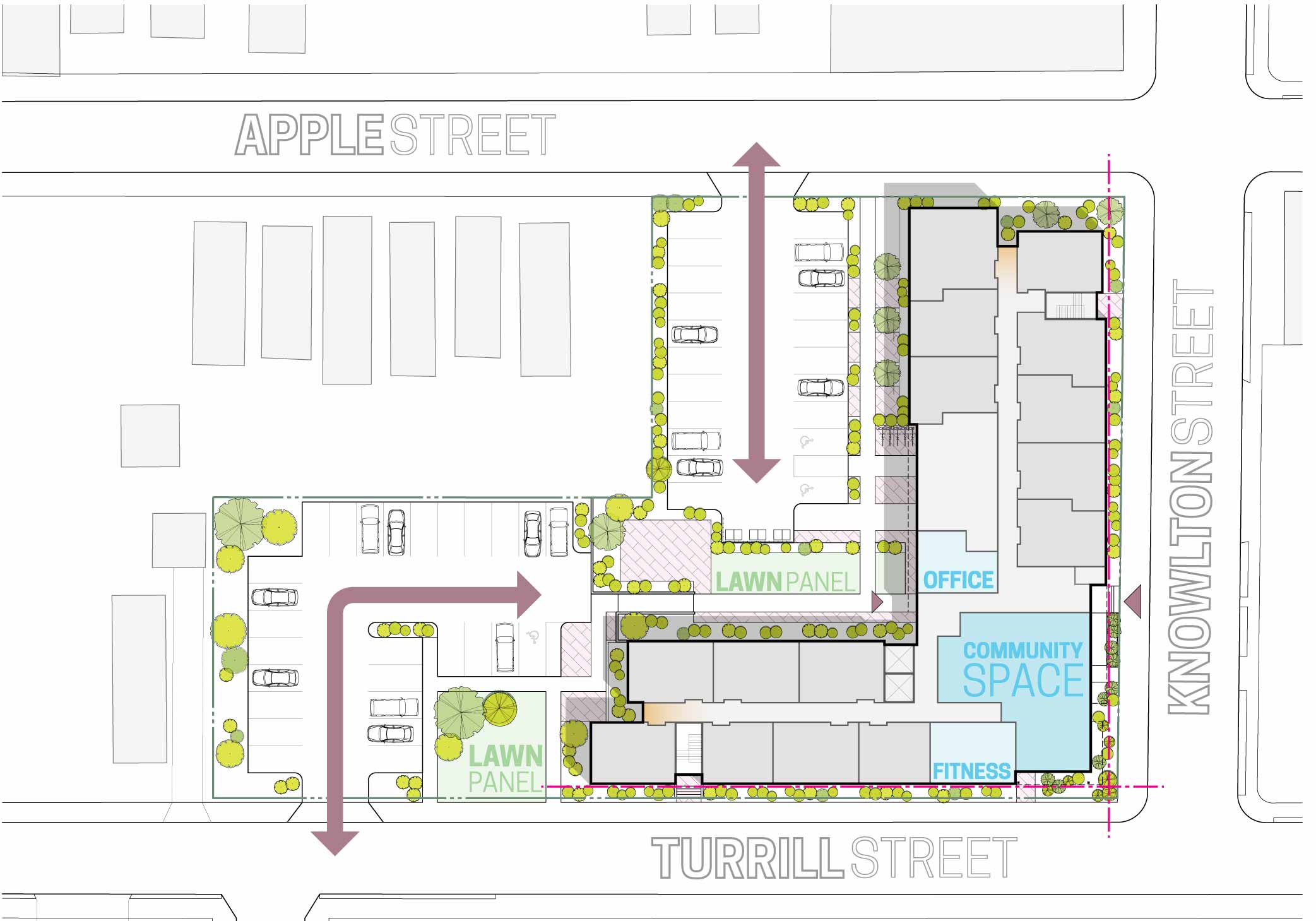 Photo Credit
Chris Von Holle